Liner Locks
Liner locks are a pretty common locking mechanism to most of us knife aficionados.
However; about once a week we get a call from a customer in a panic.
They have just opened their newly acquired knife, and can not figure out how to close it.
This FAQ was made just for you.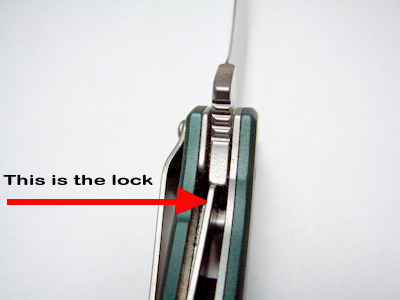 1. Here is what your locked knife looks like when turned upside down.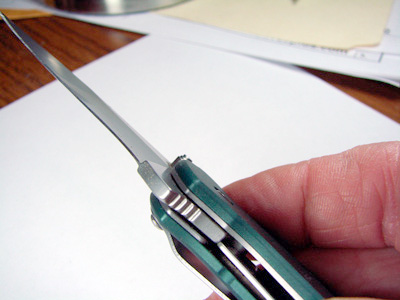 2. Pick it up in your hand.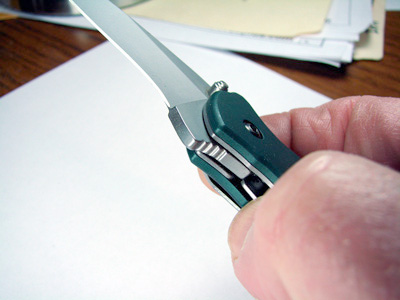 3. Position your thumb to push the lock towards the handle.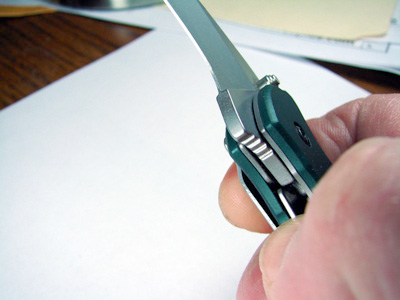 4. Push the lock all the way to the handle until it is flush.
All the way now - not just part of the way.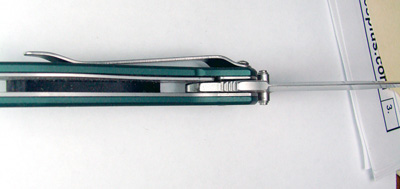 5. Rotate the blade until the blade itself keeps the lock flush with the handle.
Notice that the thumb must move out of the way of the blade rotation.