Rick Hinderer XM-18 Fatty Knife 3.5 Inch Working Finish Harpoon Tanto Gray G10 Frame Lock Flipper
Be the first one to write a review
$

475.00
Reg. Price $475.00
in stock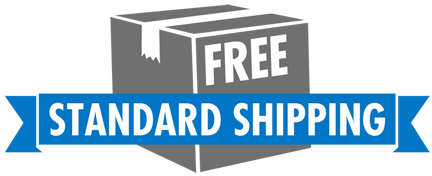 Hinderer XM-18 Fatty, 3.5" working finish S35VN stainless steel harpoon tanto blade with flipper; gray G10 and machined titanium handle, 4.75" closed, with frame lock. Made in the USA.
Hinderer Knives: XM-18 Fatty Knife, 3.5" Working Finish Harpoon Tanto, Gray G10
The Hinderer XM-18 Fatty Folder, designed by Rick Hinderer and manufactured by Hinderer Knives, has the beefy blade thickness of the XM-24 on the XM-18 frame. This XM-18 Fatty features a 3.5" S35VN stainless steel harpoon tanto blade, .185" thick, with Hinderer working finish. The blade has a notched thumb rest for secure purchase, a press fit 1/4" diameter ambidextrous thumb stud that locks up against the frame for superior strength against sideways torque, and an F (for Fatty) marked flipper for opening. The ergonomic handle, 4.75" closed, has an incredibly strong pivot made of 1/4" barrel diameter 17-4 PH stainless steel with a 3/8" head. The non lock side has a .050" thick titanium liner and a textured gray G10 scale for secure grip; the locking side has a CNC machined 6AL4V titanium back with working finish, frame lock and Hinderer Lockbar Stabilizer. The handle has open frame construction with large standoffs for strength and ease of cleaning, a lanyard hole and an end to end reversible pocket clip. The Hinderer XM-18 Fatty Folder with 3.5" blade has an overall open length of 8.25", and it weighs 5.66 ounces. Proudly made in the USA.
Hinderer Knives: XM-18 Fatty Knife, 3.5" Working Finish Harpoon Tanto, Gray G10
KNIVES PLUS® HOME