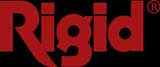 Free Shipping on Ka-Bar, Benchmade, and Becker Knife and Tool
$3.99* on most everything else up to 1 pound package weight!
Our choice of carriers within the 48 contiguous states
See our shipping page for details
Rigid Knives: Rigid Knife Line by United Cutlery

The Rigid Knife line by United Cutlery includes the Rigid Classics Series of traditional pocket knives and hunting knives, as well as the Rigid Throwing knives.
Rigid knives have always represented high quality design, construction and durability. In keeping with the high standards associated with the Rigid name, United Cutlery produces each Rigid knife using only the best master cutlers from around the world who pay attention to material quality and workmanship.
KNIVES PLUS ®, Retail cutlery and cutlery accessories since 1987
© Copyright 2001-2014 Knives Plus, Inc. All Rights Reserved.
Toll Free Order Line 800-687-6202. Monday-Friday 9:00-5:30 CST.
Retail Store Hours Monday-Friday 10:00-6:00
Prices in our Retail Store will generally be higher.
Knives Plus | 2467 Interstate 40 West | Amarillo, TX. | 79109