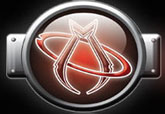 Mantis Knives

Mantis Knives: radical, innovative knife designs from the Mantis Knife company.
Mantis Knives, headquartered in Orange County, California, offers a lineup of innovative knife designs, ranging from the B-3 Mantis Original Necessikey, to the beefy high tech Kunitza and Chaos Folders.
From the Mantis website:

With a Mission, Culture and Conviction dedicated to purpose beyond reason, Mantis Knives unites a common purpose of embracing new product innovations by rejecting the constraints of conventional ideas and ultimately redefining the limits of possibility.

Recognized as a definitive cutlery and lifestyle brand, Mantis Knives, at its core, is a technology company with a heritage of developing products that solve problems with unique artwork and putting that art to work. Mantis Knives is a global icon to consumers in more than 28 countries with its premium cutlery, and performance accessories.