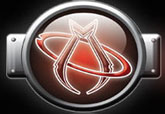 Free Shipping on Ka-Bar, Benchmade, and Becker Knife and Tool
$3.99* on most everything else up to 1 pound package weight!
Our choice of carriers within the 48 contiguous states
See our shipping page for details
Mantis Knives

Mantis Knives: radical, innovative knife designs from the Mantis Knife company.
Mantis Knives, headquartered in Orange County, California, offers a lineup of innovative knife designs, ranging from the B-3 Mantis Original Necessikey, to the beefy high tech Kunitza and Chaos Folders.
From the Mantis website:

With a Mission, Culture and Conviction dedicated to purpose beyond reason, Mantis Knives unites a common purpose of embracing new product innovations by rejecting the constraints of conventional ideas and ultimately redefining the limits of possibility.

Recognized as a definitive cutlery and lifestyle brand, Mantis Knives, at its core, is a technology company with a heritage of developing products that solve problems with unique artwork and putting that art to work. Mantis Knives is a global icon to consumers in more than 28 countries with its premium cutlery, and performance accessories.
KNIVES PLUS ®, Retail cutlery and cutlery accessories since 1987
© Copyright 2001-2014 Knives Plus, Inc. All Rights Reserved.
Toll Free Order Line 800-687-6202. Monday-Friday 9:00-5:30 CST.
Retail Store Hours Monday-Friday 10:00-6:00
Prices in our Retail Store will generally be higher.
Knives Plus | 2467 Interstate 40 West | Amarillo, TX. | 79109