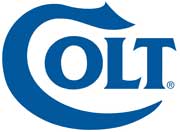 Free Shipping on Ka-Bar, Benchmade, and Becker Knife and Tool
$3.99* on most everything else up to 1 pound package weight!
Our choice of carriers within the 48 contiguous states
See our shipping page for details
Colt Knives
Colt Knives - Quality Makes It A Colt - Colt knives exceed the demands of any law enforcement professional, outdoorsman, or hunter using state-of-the-art high quality materials and innovative designs - just what you would expect from Colt. This premium line includes hunting and camping knives, folding knives, throwing knives, and personal protection products. Colt has the highest commitment to excellence.
KNIVES PLUS ®, Retail cutlery and cutlery accessories since 1987
© Copyright 2001-2014 Knives Plus, Inc. All Rights Reserved.
Toll Free Order Line 800-687-6202. Monday-Friday 9:00-5:30 CST.
Retail Store Hours Monday-Friday 10:00-6:00
Prices in our Retail Store will generally be higher.
Knives Plus | 2467 Interstate 40 West | Amarillo, TX. | 79109