Free Shipping on Ka-Bar, Benchmade, and Becker Knife and Tool
$3.99* on most everything else up to 1 pound package weight!
Our choice of carriers within the 48 contiguous states
See our shipping page for details
Case Knives:
Case XX Knives and Case knife accessories. We are Case Platinum Dealers, please call for Case Select products.

Case knives have been made in the USA for over 100 years. Case is probably the most collectable knife line produced by any knife manufacturer. We carry the full line of Case Knives, and Case knife accessories at discount prices, if you do not see what you want, please email or give us a call.

Use the links to the left to find Case Knives to view other Case knives.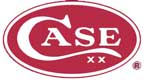 KNIVES PLUS ®, Retail cutlery and cutlery accessories since 1987
© Copyright 2001-2014 Knives Plus, Inc. All Rights Reserved.
Toll Free Order Line 800-687-6202. Monday-Friday 9:00-5:30 CST.
Retail Store Hours Monday-Friday 10:00-6:00
Prices in our Retail Store will generally be higher.
Knives Plus | 2467 Interstate 40 West | Amarillo, TX. | 79109